A new year is upon us and you may be looking at your technology setup and budget and possibly tired of spending monies on asking your web developer to update something you feel is simple or waiting for them to have time to update it. Either way, it can be a hassle as well, a feeling of little control over keeping your site up to date.  Perhaps your site was created a few years ago and you are fully aware technologies have changed considerably and wonder if you are falling behind in using the latest technologies to reach your customers. It can all seem overwhelming, but to help you sort out whether it is feasible and worth your while to upgrade, consider some of these questions or statements.
Site Upgrade or Not?
Do you feel you are spending way too much on small maintenance updates for your website content to be updated?
Are you putting off updating your website because it takes way too long to get the attention of your web developer?
Perhaps you got your website done by a developer a long time ago, and have no idea whether they are still in business?
Was your site built using HTML and you look at the code and wonder — "whaaat???". I don't know how to update my site?
You heard of some really cool features that you believe could be beneficial for collecting valuable data from your prospects but don't have the current capacity on your site to implement.
You want the flexibility and control to be able to go in and update your own content.
You have heard that over 20% of sites on the Internet are powered by WordPress and you are wondering why yours isn't. And wonder how you can be.
InSite Creations highly recommends you consider an annual review and proposed upgrade of technologies. What this entails, is taking a close look at your existing set-up, a review of your return on existing investment, a review to see whether you are reaching your goals and if not, what things to consider to do so. Having a web presence is the most effective marketing tool out there that drives interest, designs multiple methods of engagement with prospective and existing clients and effective ways to convert those interested into loyal customers. Unfortunately though, strategies are not always reviewed or implemented and thus we fall short of reaching our goals. Feel free to set up a consultation to discuss how we may be able to reach your goals for 2014.
WordPress Self-Hosting (the .org)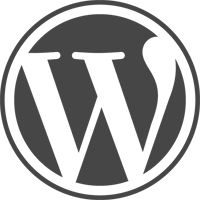 InSite Creations works with a number of content management systems, but lately many of our small business and non-profit clients are taking advantage of the benefits WordPress self-hosting platform has to offer.
We can set you up with a new platform or migrate over an existing platform to a managed through us, WordPress. How this benefits you is the capacity to budget from very affordable utilizing existing templates to the sky is the limit fully customized solutions. WordPress has the flexibility to offer full control over administration, content updating and as your business grows, it too can grow with you.
Updates to the overall look and feel can be easily changed, and yet your content remains in the database, this cuts down in overall budget when considering upgrading.
Why we like it as developers, is because of its ability to utilize a whole community of 3rd party developers on an open source system, geared to working towards bettering a platform, keeping it current, stable and up to date.
We also offer one-on-one WordPress training for those who are currently on the platform who need some extra help in maintaining their sites or exploring at adding new features and functionalities.