CASL stands for Canada's Anti-Spam Law which outlines new requirements and rules for how commercial electronic messages are being sent. It affects sending commercial purpose email to anyone in Canada, even if you are located elsewhere. As well, it also applies to social networks direct messaging services like LinkedIn In Mail, Twitter DMs, and facebook messaging, Google+ email.
So what are some of the rules? (Applies to both commercial profit, non-profits and charitable organizations)
Permission must be obtained before sending email, SSM, (texts) and IMs (Instant Messaging) and must be able to be proved with clear consent. This is an opt-in process requirement.
"opt-in" and consent: CASL's "opt-in" regime, implied consent (existing business relationships, published or disclosed addresses) within two years of that existing relationship – with anyone who has purchased goods, services, land, contract, opportunity with your business.
If a person has made enquiry only, you have a six month period in which you can contact them.
Implied consent means, if someone has put out their email in public sphere, you could send them an email in respect to their business or job capacity only. If someone has given you directly their email and haven't said to you "do not send", you can have communication related to their business capacity only. If they have agreed or opt-in, then you can send commercial email content.
If you are collecting email addresses offline, for example at an event, it must say explicitly that these email addresses collected will be receiving marketing commercial material – each participant must agree.
No pre-checked boxes on forms. Though you can have on your own form a pre-checked opt-out box if you don't want people contacting you via email.
There must be a working unsubscribe mechanism and valid for 60 days after the send date, you must also have a postal mailing address or phone number, so people can contact you to be asked to be removed. It must be in regular font size, not tiny print.
If you are sending "on behalf of" another organization, both parties must be identified.
How will I track this?
Suggestions are that you clearly set this tracking information within your CRM and periodically review your existing subscriber list, keeping it clean. You have to remove someone from your list within 10 days of their request.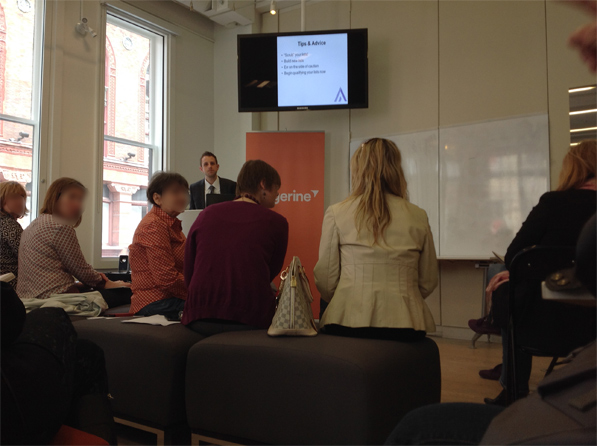 Johnathan's suggestions:
Participate with these 3rd party email deployment programs such as Constant Contact or Mail Chimp as they already follow these rules and more.
Scrub your list
Build new lists
When in doubt — Err on the side of caution
Begin qualifying your lists now
Enforcement:
CRTC is responsible for this law and will be the ones who will enforce it.
minal charges, and private actions) based on a complaint or own initiated investigation – look at your email and communication platform and strategy.
Fines:
Fine $1million/violation per individual, $10 million for corporations + possible criminal charges
Private suing also can be applied if proven that financial hardship was encountered.
So the long and short of it, is while you still have time before July 1, 2014, clean up your lists – ask for an opt-in. If you have the ability to use 3rd party software for your newsletters, use the double-opt-in to really clarify their interests.
---
How to reach Jonathan MacKenzie Associate of Aluvion, jonmackenzie@aluvionlaw.com 416-703-6464.
Other good resources on this topic:
http://blog.eliteemail.com/2013/05/16/all-about-casl-canadas-anti-spam-legislation/